Leah Goldstein's Recommendations
Leah Provided Great Advice on Getting my House Ready and had my Back Every Step of the Way.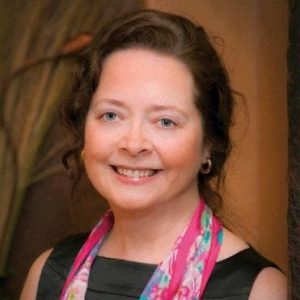 In this market, selling a house isn't so impressive, but making the process go smoothly is invaluable. Leah is experienced and knowledgeable, but best of all she is easy to communicate with and will earn your trust quickly without any pressure or obnoxious sales pitch by being fair, responsive, straightforward and open. Leah provided great advice on getting my house ready for the market and had my back every step of the way. I wouldn't hesitate to send my friends to Leah.
---
It was wonderful to help Tina. So happy to help you get moved on to a new place!
---
Leah is the Most Down to Earth Realtor I have Ever Known!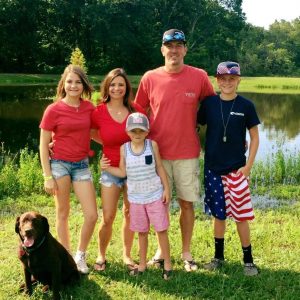 Dene Matthews
Maypearl Tx
Leah is the most down to earth realtor I have ever known! She will do whatever it takes to find the right house for you.
---
Thank you Dene! We have moved your family together so many times. We make a great team! 👍🏻
---
No Question She is a 5-Star Realtor, in fact, I Give Her 6 Stars!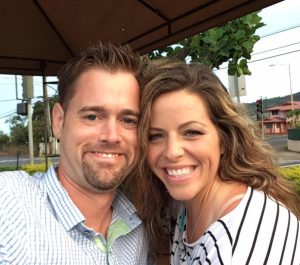 Leah was amazing!!! She guided us with sound, experienced advice and really helped us manage the chaos of the current market for both buying and selling. No question she is a 5-star realtor, in fact, I give her 6 :)
---
Thank you Michael - I loved helping you and Alana and Dreyson!
---
Leah is Amazing and Will Do Whatever it Takes to Find Your Dream Home!
This review is simple... Leah is amazing and will do whatever it takes to find your dream home. Going to a different realtor would be a huge mistake. I will only recommend Leah to all my friends and family when they are ready to start the buying process.
---
Thank you, Richard! I really am so happy for you and Amanda to get settled into your first home. Your discipline to save and do what it takes to get what you wanted is admirable! Your story is inspiring! Congratulations! Now all that's left is to settle in and enjoy. You will love home ownership! It's going to be a beautiful weekend and year in your New Home! Enjoy! 😁
---
I've Bought 5 Houses with Leah!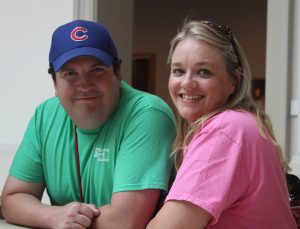 I've bought 5 houses with Leah. She always is there when you need her. Highly recommended!
---
Thanks, Will! I wish you and Sarah all the best in your new home!
---
Leah is the consummate professional and a superb realtor.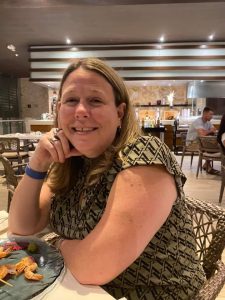 Leah is the consummate professional and a superb realtor. We've worked with her since 2000. She has the best eye and will be honest about the pros/cons of any properties she shows. Her goal is to help find you the right home, not just make a sale. We are so sad to have moved out of state and not be able to utilize her services anymore. She truly is a rock star!
---
Thank you Jennifer for your trust and loyalty over the years. It's so fun for me to get to help friends move over and over. My best to you and Marc in Florida! (& I can hope that one day you could come HOME to Big D!) 😉
---
Leah Helped me Stage my House this time and it Sold in 2 Days at Full Price!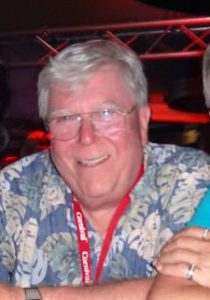 Leah is amazing! I've known her for over 11 years, and I consider her a friend, as well as my lifetime real estate agent. She helped me sell my last house and buy my current house back in 2002. She helped me with staging my house this time, and it sold in 2 days at full price. She did an excellent job keeping in touch with me during the sale and purchase of the two houses, Leah let me know what was happening every step of the way. 
---
Rick, You are amazing, too! Thank you for being a loyal friend and client for so many years! How many moves have we done together? I love getting to help you and the pups! 🐶
---
Leah is Amazing to Work With!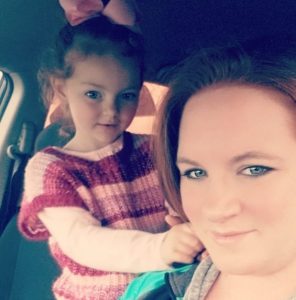 Leah is amazing to work with! It took us about a year to find our first home and Leah was very patient with us throughout the entire process. She walked us through everything and was there at every step. Thanks again, Leah!
---
Thank you, Erin. You and Jacob (and Audrey Grace) were patient too! The timing worked out perfectly and you have an absolutely adorable new home! So glad I got to help!
---
Leah is Absolutely Amazing!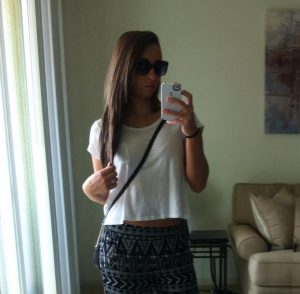 Leah is absolutely amazing! She always makes sure you understand everything and always has your best interest! I will recommend her to everyone!!
---
Thank you Amanda. I'm very happy for you and Richard. Congratulations on your first home!
---
I Recommend Leah to Anyone to Sell Their Property Fast!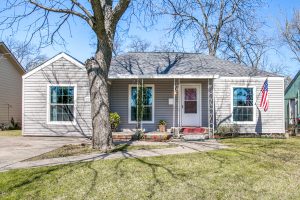 Karen Novey
Grand Prairie Tx
Leah Goldstein is by far the best realtor, advisor and just an amazing individual! I was very blessed to have her by my side through my first experience in selling a home. Leah's superior knowledge in market property values and 20+ years as a realtor professional made my sell an enjoyable and stress-free experience! I recommend Leah and her company to anyone who wants to sell their property smooth and fast! Thank you, Miss Leah, for helping my little family close our life chapter in Grand Prairie and start a new happy life in the country!
---
Thank you, Karen, for allowing me to help you and Bear get moved and for sharing our story! You (and Bear) are part of the family now and I wish you the VERY best in your new adventure!
---
Leah Genuinely Cares About Her Clients!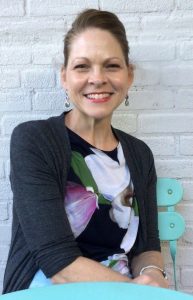 Experienced, professional, and easy to work with, Leah provided so much support for us in buying and selling a unique home in a short time period. We feel fortunate to have had her as our realtor. Leah is extremely knowledgeable about all the complicated ins and outs of real estate transactions and helped us every step of the way. I can't imagine going through a home purchase or sale without an experienced and organized agent like Leah. She was extremely responsive whenever we had questions or issues arise, and always could provide clear answers and help us find quick solutions. Leah genuinely cares about her clients, and she goes above and beyond to provide great service and support!
---
Thank you Adria. I enjoyed helping you and Jon with the "Dallas Experience". Working with people like yourselves is what I love best about this wild real estate ride!
---
Leah Made the Whole Process Painless and Profitable!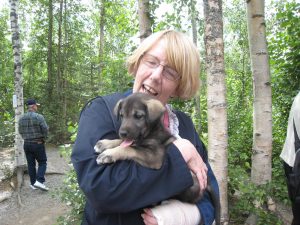 From the first phone call, Leah made me feel confident that she would achieve an outstanding result for me. She had done her homework. She knew how to price and present the house. Everything was smoother and much faster than I ever dreamed possible. Leah made the whole process painless and profitable.
---
Thank you, Martha, for trusting me to help. I so enjoyed getting to know you and getting the house sold so quickly! Let's visit soon now that you should have more time on your hands!
---
If You Have the Opportunity to Work with Leah as a Client, Mentor or Peer don't Hesitate!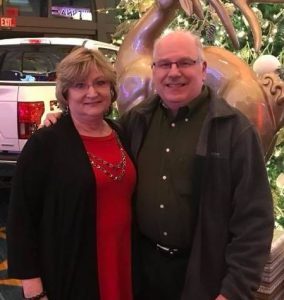 As a Banker/Mortgage Lender, I work with a lot of Realtors and there are few Realtors that I work with that are as detailed, customer focused, fun to work with and dedicated to the process of making the home buying/selling experience enjoyable. I am not amazed any longer how quickly Leah connects with clients and leads them with a patient hand from beginning to end. If you have the opportunity to work with Leah as a client, a mentor or peer then don't hesitate. It will be the best experience you could possibly imagine.
---
Thank you, Dan! I absolutely enjoy working with you as well and you make the Best Santa! 🎅🏻😉
---
She was Referred to Me & I Will Continue to Recommend Leah to Anyone I Come Across!!!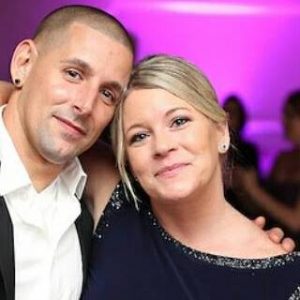 Leah is, hands down, the best Realtor that I have worked with. Every step of the way she went above and beyond to make our home buying experience a great one! I would highly recommend her to anyone looking for a positive home buying experience! Even after closing, she has continued to offer assistance to us in getting to know the area, questions regarding our home etc. She was referred to me and I will continue to recommend her services to anyone that I come across!!!
---
Thank you, Denise! I'm so happy for you and Michael. You made a big move and I want to help make getting settled in as easy as possible. Thank you for trusting me enough to refer me to your boss! Can't wait for the summer pool party!
---
Leah is Absolutely Fabulous!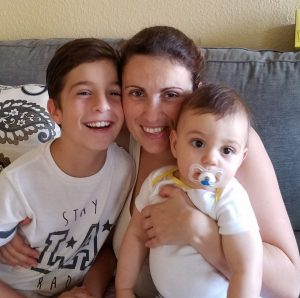 Leah is absolutely fabulous! We could not be more impressed by her professionalism, her ability to organize everything and the way she goes above and beyond her job to help us find exactly what we need. It actually reaches a point when you forget that she is your agent and you just talk to her as an old friend. She has been wonderful with us, helping us find a home in Texas when we were still living in California, something that I thought it was going to be an absolute nightmare and turned out being a really smooth ride. We found a great place and the remaining process of closing the sale, which could have been really rough, was also very smooth, not only due to her hard work but also because we decided to work with people she referred to us that were as professional, thorough and efficient as Leah was! I found her contact on the internet and read a few reviews on her, one of which said she gave a really personalized service and I decided that was the kind of person I wanted to work with on this new life's adventure. I am very happy I did because she does go the extra mile, keeps you grounded and steers you in the right direction, all with a smile and a lot of positivism - thank you, Leah, for helping us find our dream home!
---
Thank you, Sonia, for reaching out initially, so bravely and introducing yourself to me. I am so glad you did. It's been a joy to get to know your family and help with this big move! Yes, you already have a friend in Texas! :-)
---
Our Hard Work, Leah's Dedication – Working Together as a TEAM Paid Off!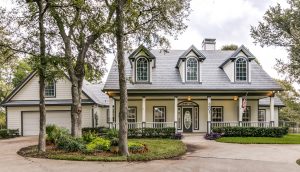 Rick Cook
Murfreesboro Ar
Leah was GREAT!!! She helped us thru getting the house ready to sell; keeping us calm thru all the chaos; coaching us thru the process before/after the house went on the market (Rowlett area); gave us 'reality checks' for what market could/could not hold; kept up with our progress...While I didn't always like what she said, I didn't want her 'sugar coat' things either - I needed her to be straight up/honest with us in the process...Once the house hit the market (Friday), we had 25 people scheduled for the first day of showing (Sunday) with 9 of those 'potential buyers' between 1-2p...Leah canceled her plans and stuck around for an 'impromptu' Open House - there were ~50 potential buyers by the end of the day...We received and accepted an offer the very next day - $10K over asking price. Our hard work, her dedication - all of us working together as a TEAM paid off...THANK YOU LEAH...This 'simpler life' in 'small town' Arkansas, would not have been as smooth without your help.
---
Thank you, Rick, for sharing "our story". I enjoyed helping you and Vickie every step of the way. You are both good listeners and great clients. So happy that it all went well for you to get moved! I'm here to help anytime you need real estate guidance. We make a great team!
---
I Would Not be Comfortable Buying or Selling a House without Leah!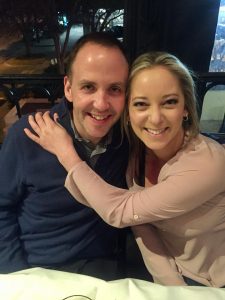 Leah is a true professional who always goes above and beyond. I would not be comfortable buying or selling a house without her.
---
Thank you, Neil! I can't wait until it's time to get you moved into a new home! Let's do it! 😄🏠❤️
---
Leah Goldstein is Absolutely the Most Fantastic Real Estate Agent!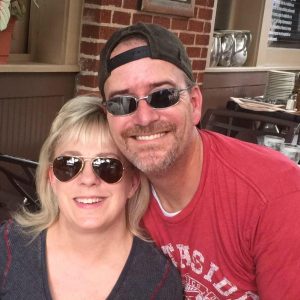 Thanks, Leah! Leah Goldstein is absolutely the most fantastic real estate agent! Thanks for helping us at such an exciting time. Ready for downtown!! 
---
You and Mike are SO welcome! I ❤️your new high rise place and am glad we sold the previous 🏠quickly! As always, Thank you both for trusting me to help!
---
I've Worked with Leah for over 16 Years.
Jason Fleming
Richardson Tx
I've worked with Leah for over 16 years. She is an amazing realtor and has an in-depth understanding of DFW market. Leah has helped me with many deals and I have always been very satisfied with her effectiveness and professionalism. Leah really knows how to get the most value for your home. I absolutely will be using her again in the future.
---
Thank you Jason. I always enjoy working together and Thank You for being the Best insurance agent ever!
---
Leah Always Fought for Us!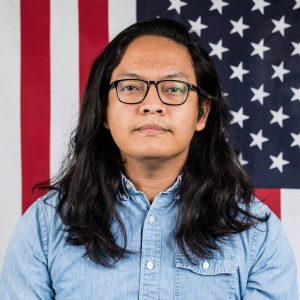 Stop looking for other realtors. Dead serious. Leah is the realtor you never knew you wanted and needed in your life. She is a full-service professional who doesn't only uphold a professional image throughout the entire homebuying process but executes and delivers too. Leah spent many weekdays (and weekends), at times even outside her normal work window, to ensure we saw homes that interested us. And eventually the entire picture of what to look for, from the types of trees that can be detrimental to foundations to the qualities of various remodeling jobs in houses. The homebuying world can seem like an arduous undertaking, even defeating at some points, but Leah always fought for us. We backed out of a contract on one of the homes that would have been a headache from the get-go, as per her advice, and I'm glad we are in the home she found literally days later. It's not meant to be easy, anybody that promises you that should be looked at again. What she did do was streamline everything. You would think the process stopped after we were handed the house keys, but she followed up with solidifying our homestead exemption before the end of the calendar year and even helped provide records to help protest our property taxes. I'm positive we couldn't find a better realtor, especially considering how she worked with my wife who was 7-months pregnant at the time, so we were on not one, but two timelines. Thank you, Leah, for everything.
---
Thank you, Rasy for trusting me to help. It was a pleasure helping you and Rochelle, Sothea and Helena and little baby Walter get into your first home! It thrills me to see you happy there and becoming great homeowners.
---
Leah Took Care of me Like I was a Relative or her Best Friend!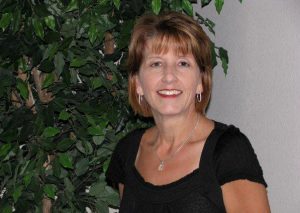 Leah was awesome. She was with me every step of the way. Got me through the good and the bad. Gave me encouragement when I needed it and never wavered. She took care of me like I was a relative or her best friend. She came highly recommended by my daughter who used her in 2006 to sell her home. So very glad to have her on my side!
---
Thank you, Karen! You are like family to me and we made a great team! If you ever come 'home' to Texas, I'll be ready to help again! :-)
---
Leah Delivers What She Promises from Start to End!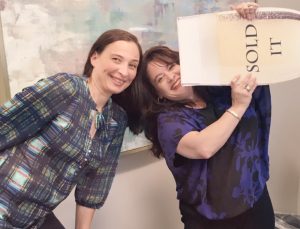 Daniela Slavu
Lewisville Tx
Leah delivers what she promises from start to end! We've been both through buying and selling this summer and she relentlessly worked to prepare and help us through all paperwork we needed, get the houses ready for selling, stayed in touch, responded promptly to our questions, recommended contractors when we needed, gracefully dealt with buyers or sellers as needed. We all know buying, selling and moving can take a toll on one's life, with Lia it's been a lot easier. Thanks, Leah!
---
Thank you Daniela. It's been so enjoyable to help you and Mark and the kids get moved. It has been a whirlwind, but worth it all in the end. I'm so glad to know you and have been able to help!
---
Leah Knows What a Great Customer Experience Should Be!
Leah knows what a great customer experience should be. She gives us the best options on the market and she based on our own criteria which makes it a lot of easier when you spend an entire day looking for your new home. I loved my house but the best part I loved the process of finding it. This wouldn't be possible without her expertise, patience, and assertiveness. She is great to be around and we really had a great time together. I definitely had a great realtor and most importantly a new friend in Texas!
---
Thank you, Erika! I'm so happy that you love your new home!
---
I Never Had a Feeling that She was Trying to Get the Job Done Quickly to Move on to the Next Client.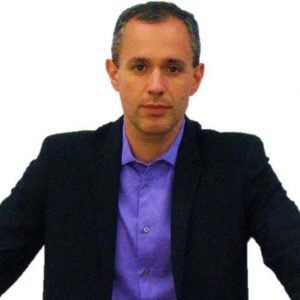 On several occasions, Leah did way more than she should… to mention a few... She actively participated in the home inspection process and she ended up catching important issues/defects that the builder had to repair. She helped me review and understand loan documentation that ultimately was my responsibility – but I was just too busy to do it myself. Throughout the process, I never had a feeling that she was trying to get the job done quickly to move on to the next client. She showed us a huge amount of houses in different areas of the metroplex all in one day and making the appointments on extremely short notice. This was important for us as we were working on a tight schedule. Ps.: my wife trusted her (this standard is extremely hard to achieve – I can tell you). I felt like the least I could do was to send this note about how much I appreciated and that I definitely recommend her services.
---
Arlindo, Clients who become friends, like you and Erika are the reason I love what I do. Thank you for your attention to detail - it serves you well. Welcome back to Texas!
---
It was Apparent Early on in the Process that Leah is Action Orientated and Strives for Results!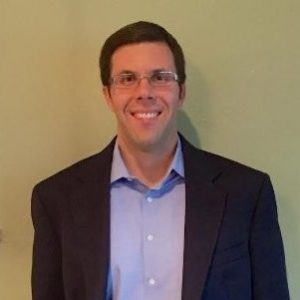 Leah helped us purchase and sell a home in the Plano area in the summer of 2014 and I would highly recommend her to anyone needing real estate assistance. You can tell she loves her job and brings a high level of energy and enthusiasm to her work. She is extremely knowledgeable and worked tirelessly to ensure we received top notch service and were satisfied. She is also well respected among other agents and was a pleasure to work with. It was apparent early on in the process that she is action orientated and strives for results, all while ensuring you are knowledgeable and comfortable with the entire process.
---
Thank you, Kevin. I absolutely enjoyed working with you and Megan to get your home sold and your family into a beautiful new home! Thank you again for trusting me to help!
---
Leah is a Valuable Asset!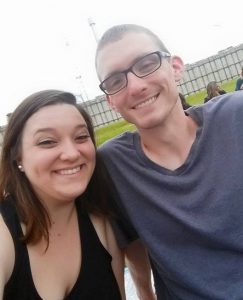 Leah is fantastic to work with. She is very knowledgeable about current market trends, making her a valuable asset. She is also very detail-oriented, and fun to work with. Whether you're looking to buy or sell, make sure you get her on your team!
---
Thank you, Matt! I very much enjoyed helping you and Rachael and Little Gwen get into your first home. Thank you both for trusting me to help you snag the first home we placed an offer on. You made a fantastic choice and I hope you will be happy there for a long time.
---
Leah is a Complete Professional, Great to Talk to and a Good Sport!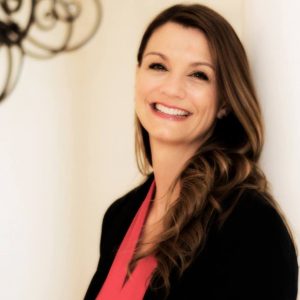 Heather Anderson
Rockwall Tx
Dear Leah, As today closes out and both sides of the sale get exactly what they want, I want to say Thank You. You have been completely professional, great to talk to, a good sport, and I have enjoyed the entire process with you. I would love to work together again and wish you the best of the rest of your year. Sincerely, Heather Anderson Keller Williams Realty
---
Agreed Heather! Working with you together for both our clients was a Joy! I love it when I get to work with other professionals towards common goals for all clients involved. Let's have a great year and work together again soon!
---
We've Worked with Leah Twice and had Great Experiences Both Times.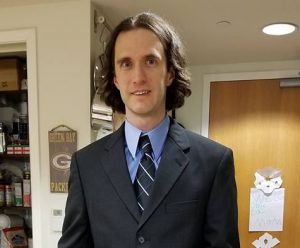 We've worked with Leah twice - once buying a house, once selling - and had great experiences both times. She listened to our wishes as well as giving us honest advice and pointing out things to consider (good and bad) that we had not. In both cases, the process went smoothly and quickly and we ended up getting what we wanted (house and price-wise). Would highly recommend.
---
It's a joy to help your family Mark! Can't wait until it's time for a new home for you all! I'll be ready! 🏠
---
She Made us Feel Welcome Before We Even Set Foot in Texas!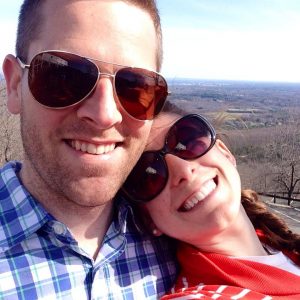 We could not have been luckier to be randomly assigned to Leah through our corporate relocation program. She made us feel welcome to the area before we even set foot in Texas. Once we were here, Leah made us feel right at home and it felt as though we were her only clients. She walked us through every step, was super knowledgeable about the area and structural issues, answered every small question, and continued to offer her support even after closing. Leah makes the often confusing and dramatic home-buying process truly an enjoyable and special one.
---
Thank you, Nell. I'm so glad you and Kyle are happy in your new home! It was a pleasure to help you both through the process of moving to Texas! Thank you too for referring your friends - I'll always do my best to make them happy and you proud!
---
We Ended Up with the Perfect House!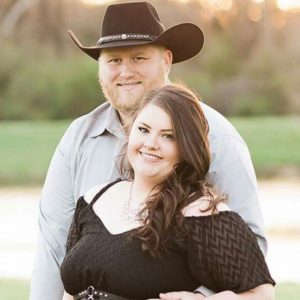 What an experience! We ended up with the perfect house! After emotional breakdowns from the bizarre market, once we saw the house, it was smooth sailing! From the moment we put an offer, I knew they couldn't refuse, I felt like I understood all that needed to happen, and I never had a question that went unanswered. We will be using Leah for all future transactions and I would recommend her to anyone!
---
So happy for you Andrea! You made a great choice for your first home - it's beautiful! I can't wait until you get to move in - I'll be there with bells on!
---
Leah Quickly Understood my Needs on Both Sides of the Transaction.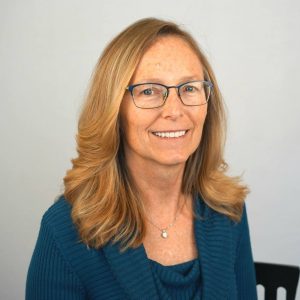 Wendy Powers
Lewisville Tx
Leah quickly understood my needs on both sides of the transaction. She was able to provide insight into houses to avoid and ones worth pursuing. She does very well at building relationships with other agents in the transactions which helps the process go smoother. She also is very helpful providing contractor references for any needed work.
---
Wendy, it was great getting to help you move. You were fantastic with all the details to prepare your home to sell and on the spot with documents to purchase your new home. I hope you will be happy there for a long time!
---
Leah is the best around!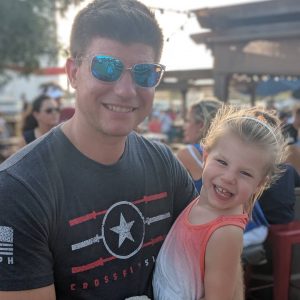 Todd Ulferts
Little Elm, Tx
Leah is the best around! We had to relocate for work right when the pandemic hit and Leah had our house sold within 30 days! Very proactive, true professIonal and knows what it takes to facilitate the process. Couldn't be happier with her services!
---
The Whole Home Purchase Process was a Breeze!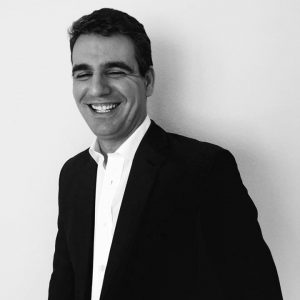 I have dealt with several real estate agents in different countries and never encountered someone as professional, efficient and dedicated as Leah. The whole home purchase process was a breeze, even though I was living in a different state at the time of purchase. Leah was able to identify which type of house we wanted, showed us only houses that fit the profile. We relied on her for the entire process and the truth is we only had to show up to sign the deed. She did all the heavy lifting keeping us in the loop every step of the way. I am now a happy homeowner thanks to the brilliant work of Leah. For anyone buying a home in the Dallas region, she is the person to go.
---
My pleasure, Miguel! It was wonderful working with you to find a new home in Texas! I have enjoyed every minute with you and Sonia and the boys, during and after your new home purchase. So glad to have you as Texans now! 😃